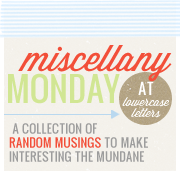 one
80 Lady
On Friday we celebrated A's 80th birthday with a backyard family party.
(Head over to Pie Ranch to see pictures of the festivities.)
I love my family! We are such a blast! I do wish that I took more pictures, but I have realized recently that I'm too social to be the official photographer. I get so distracted with people and conversation that I forget that I should be documenting it with film.
Oh well, another profession I can cross off the list.
two
Joining the Church Choir
Yesterday was the typical Sunday for me, you know, grocery shopping, cooking, and Church...
YES! In further proof that we know all the right people, we got the hook up with M&G passes to meet Eric Church and trust me, Bunner, Banana, SuperFan, Dirty, and I enjoyed the shit out of ourselves!
I will tell you that the inferno of exhaust coming out of the bus that we were lined up next to didn't do anything for my photo appearance, but it was worth it to say hi to one of my favorite artists of all time.
three
Husker Time
I'm heading to Omaha this weekend to visit Freckles and her family. I've never been to Nebraska before and I'm excited about the trip.
Freckles and I have a long history together and I am sure that this trip will not disappoint. In the meantime, keep your fingers crossed that the humidity does not suffocate me.
{sidenote: Did I tell you about the time that Such'n'such and I went to the wildlife park and the girl doing the snake demonstration kept telling us that the constrictor snake would suffercate us. I almost died.}