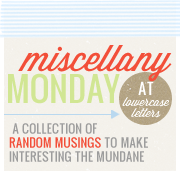 one. I am writing this blog from the lobby of my hotel in the Bahamas!!
two. The Bahamas celebrated 37 years of independence on Saturday, July 10. I was here for the celebration, which seemed like more than a coincidence for me.
three. I have lots of plans for blog posts when I return from vacay, I'm hoping that I can deliver.
four. Daunte Culpepper is staying at our hotel. We can actually see his room from our balcony. We spoke to him from our balcony before we realized who he was. He is a very nice guy. (I would include a link to his NFL profile, but I'm in the lobby and I'm afraid he (or one of his hundreds of children) will walk by and see it on the screen.)
five. I miss my nephews more than I thought was physically possible!!
six. Today is

O'Dub's

birthday! If you get a chance, wish him a happy day. (He's real sad that he doesn't get to spend the day with me...)
seven. I'll be travelling most of tomorrow so it will likely be Wednesday before I post again.

Cheyenne

, I'll post more details of people. I promise.