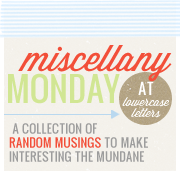 [one.] I can't believe we are in the last week of July. Where did the time go??
[two.] Sad news. I did not get to go to Tucson this past weekend. I missed out on a ton of fun and I'm only barely recovering from it. Not to mention the lack of eegee's in my life...
[three.] Last night we took family pictures with PapaBear's side of the family. If my count is correct there were 36 people, ages 1 to 80-ish, in the mix. To say that it was chaotic is an understatment.
[four.]
I am working on a new project and would love your support! Please visit
Restore Our Border
to learn more about it and see how you can help.