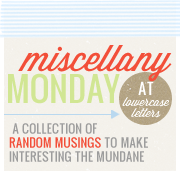 1. Worst.Blogger.Ever.
Yep, that's me. I can't believe it's been a full week since I last posted. The truth is, I've started at least two other posts and just never finished them. It seems like every day has been one of those days where things just keep coming up and before I know it, I've been away from my house for 12 hours and nothing has gotten done.
2. Best.Santa.Ever.
Christmas was AWESOME! I'm working up a whole post to let you all in on how great it actually was, but for now, enjoy this most adorable picture of Tiny cruising around his new wheels.
3. Movie Marathon.
Since Thanksgiving, I've been on a crazy movie-watching extravaganza. I think I have seen more movies in the last month, than I saw all last year. I LOVE the redbox! Next on the list is The Town.
4. Fiesta!
On Friday, Biggie and I will be walking in the Fort McDowell Fiesta Bowl parade. I'm sure he is thrilled. I am excited to spend the time with him.