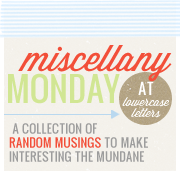 uno.
Now that the election is over, I'm going to get serious about changing this blog design. I'm going to see if I can talk Banana into sitting down with me and teaching me a thing or two about design. Stay tuned.
dos.
My grandfather told me this weekend that he is going to hire me to be his campaign manager and that we are going to start our own political party and we are going to call it Cowboys and Sheepherders - and we are going to be "very conservative."
tres.
I found some pictures from the event with President George HW Bush.
Here is a view from the press stage before the doors opened. I still believe that they call New Mexico the "Land of Enchantment" because they want people to go there. Enchanting, it is not.
Standing on the side of the stage after introducing the President, this was my view. I got chills looking at this picture and remembering that day.
cuatro.
When I was going through pictures to find that one, I found a few others to share:
I have no idea where I found this picture, but if you cut it off at the top of the shorts and turned it black and white it would be the poster.
A picture of Biggie in the same costume that Tiny wore this year.