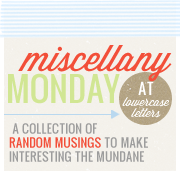 I know, I know - I'm a horrible blogger! But I've been super busy with this campaign and have not really been feeling funny. Tomorrow is Election Day and according to JP, "Airplane is going to get her groove back." So watch out.
Until then - here's another random list of my thoughts.
OMG - in the process of typing that opening paragraph I forgot every single thing I was going to tell you. Yes, I am out of control!
If you read my other blog, you know that I think that putting a cat on a leash is about the worst thing you can do. Well, I'm back in Cottonwood this week for work and some volunteers just came into this office with their cat on a leash. I can not put into words my disgust!
Lots and lots of babies!!
I told you before that there were a lot of babies coming soon and here are a few pictures of the sweets!
This is Viper's sweet baby girl!
Bodybuilder's pageant baby!
Big T and Mrs. T's red-headed little guy!
And born just in time for this blog post this morning - Rejuba's stubborn baby boy!
So exciting! I can't wait until I have time to visit all of these teeny-tinys!
My nephews dressed up for Halloween, but since I couldn't be with them, they tried on their outfits for me ahead of time.
Tiny is a dragon/dinosaur
Make sure your sound is up for this one!