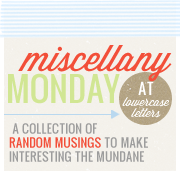 one.
Ok - I'm back to simple template...This blog design thing is making me CRAZY!
But, I did visit the local library today and picked up a copy of:
So far, it is confusing. And I'm frustrated.
I think that the problem lies in the fact that I don't know what I want the blog to look like.
I need to come up with a plan. Stat.
two.
I can bench 135 pounds.
I'm serious!
In the absence of having a full time job, I have taken up filling my time with lifting weights.
Ok, ok, I just started today. A former client of mine is a power lifter and he is helping me learn more about weight lifting. To get a more toned look.
Today was our first lesson and we did a chest workout. We bench-pressed first, and my final set, I benched 135 pounds. Only once, but I was pretty proud of myself.
three.
Until Friday, I couldn't tell you the last time I went to the movies.
Actually, I think it was at midnight on my birthday, with Dirty, to see SATC2.
On Friday, I saw two movies - crazy, right?!
Tangled 3D was awesome and I recommend it to everyone! And I want my hair cut the way hers looks at the end.
Yes, I realize it is a cartoon.
On Friday night, Peach and I went to see Burlesque.
I don't know if I've told you, but I LOVE to dance!!
There were parts of the movie where I would have liked to just stand up and dance.
I can't wait for it to be on video and then I can put it on and dance around my house.
No - I'm not joking.