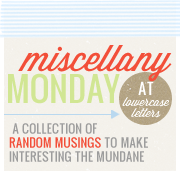 Sunrise Service.
I started a new job today. It will require me to basically live with Sissy and her family during the week. So I will drive the 85 miles to the office on Monday mornings and then head back home to B-Town on Friday nights. This morning was clearly my first day of this and this was the sunrise I got to enjoy on my way to work.
Keeping Time.
Let me tell you a real quick story. Way back in 2003, I was an intern for a trade association. And I went with one of my coworkers to a fundraiser for a legislator where they were giving away a Michele Watch. And I won the watch. It was crazy. I wore it for a while and then the battery died so I quit wearing it. (I feel awkward with a watch on - I know, I'm strange.) But on Christmas Eve, SuperFan found out that I had a Michele Watch and she freaked out and started telling all of these people about it and they were all mad at me that I had a Michele Watch and didn't wear it. So I got the battery fixed and Ta-Da!
I just think it is so hilarious that I have something that is in style and everyone wants. That never happens.
Speaking of Hilarious.
I am a HUGE fan of The Big Bang Theory. And saying Ta-Da above made me think of this:
Tell me you didn't laugh. That Sheldon - he's a crack up!
Running Around.
I started 2011 off with a run. It was FREEZING cold, but I made it the 3.1 miles in a little less than 39 minutes. A 12:30 mile. My goal for the year is to get down to a solid 11-minute mile. Wish me luck and cheer me on!