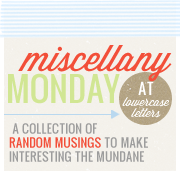 uno.
I've mentioned it more than once on this website, but I LOVE music! And I am a big fan of Cody Canada. Recently, his original band, Cross Canadian Ragweed, broke up. I won't get into whether or not I think they wronged sweet, sweet Grady Cross... But I will tell you that Cody Canada has still got it.
dos.
A couple of months ago I bought Decision Points and started to read it. But I had a hard time, life was crazy and the book is large and difficult to carry around. Then PapaBear got the book-on-tape for Christmas.
I'm normally against books on tape. (Back when I was travelling a lot for work, a friend of mine gave me the Shopoholic books on cd to borrow for the long drives. I had read the books, but I couldn't listen to them while I drove. I would just get REALLY angry with the main character of the book and it would fuel high blood pressure and road rage.) Either way, this book is actually read by the author, President George W. Bush, so I thought the book-on-tape would be ok. You may or may not know that I am big fan of his.
I started listening to it this morning on my long drive to the office. And I fell a little more in love with him.
tres.
Tonight begins week two with the nephews. I admit that there is not much sleep to be had with a 4-year-old in your bed, but I think that there will come a time when I look back on these days and am grateful for the time that I got to spend with the little guys.