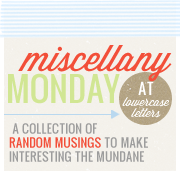 one.
rockin' the run!
I ran a 5K yesterday morning.
You may remember back in January I posted about my goal of running a 5K with a solid 11-minute mile.
Boom! (That was for you SuperFan, H2, and JP)
Calculate that out friends - that's an average 10:50 mile.
And we had to run a hill - twice.
I'm feeling very proud of myself (and a little sore) today!
two.
good eats!
Vegas came into town this weekend and she and Glinda surprised me. I wasn't expecting her at all.
So on Saturday night we went out to dinner. We ate at the Euro Cafe in downtown Gilbert.
This is the view standing at the front door. The place was packed and it was for good reason - seriously - the food was DIVINE!

I had the Andalusian Baked Eggplant which, according to the menu is: Fennel sausage, roasted red peppers, pine nuts, spinach,
red onions, scallions and fresh garlic. Sauteed in olive oil,
baked over eggplant with feta cheese.
I should have taken a picture. But seriously - go eat there! It is phenomenal!
three.
how does your garden grow?
Dirty and I are thinking about planting a garden this year. With the costs of produce rising and the amount of vegetables we eat, it makes sense to try to grow some of our own.
I predict this is going to be interesting - stay tuned.