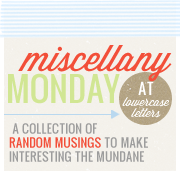 This last weekend was Cribs' wedding. And it did.not.disappoint. Seriously, I can not put into words how AWESOME this wedding was! From Friday afternoon rehearsal to post-brunch patio time with the new Mrs., I had a blast!
I wish I had pictures to share of how beautiful it all was, but I left the picture taking to someone else.
The only sad part of the weekend came on my drive home. Tyler died. For 185,000 miles he has been a good car, but I think it is time to say goodbye and go our separate ways.
Looks like Match and I will be doing some car shopping today. Wish us luck!
This coming Saturday I will be participating in Pat's Run with a group of friends.
For me, Pat Tillman is a true inspiration! I am honored to be able to celebrate him with this run.

However, it is 4.2 miles and I am scared! I did 3.35 this morning and it was tough!