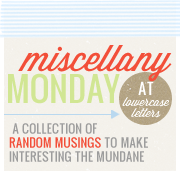 one.
Whiskey Tango
SuperFan, Lynsky, JP and I went to a concert on Friday night. Trent Tomlinson did an acoustic show in Flagstaff. It was a small show and we had a blast!
We had decided to get a hotel room next to the bar where the show was for safety reasons. After checking in, I'm not so sure staying the night at the HoJo was safer than someone driving after drinking.
two.
How Does Your Garden Grow
How awesome is it going to be when we have fresh vegetables?
three.
Technological Age
XouXou won a Kindle at a work conference recently. However, a couple of years ago she got a Sony e-reader for Christmas. Since no one needs two electronic readers, she let me have the Kindle.
I will admit that I've only tried to use it for about 45 minutes, but I am having a hard time with not having an actual book in my hand. I am sure that I am going to enjoy the convenience of the e-reader and the ability to buy books virtually anywhere, but I'm not done with books forever.
four.
Good Thoughts
I have kind of a big day on Thursday of this week, so if it occurs to you at 11:30 am Mountain time on Thursday, could you please take a moment to think good thoughts for me?