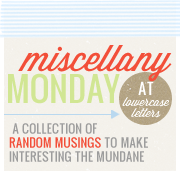 one
running behind
I can't believe that it is already 9:44 pm and I haven't posted this blog yet. I sat down this morning to post and then had to get ready and go to work. Then I had internet issues at the office today. Then I had a meeting after work. Then I got to Sissy's house and a friend of mine was here. So...better late than never, right?
two
a little glitter
Glinda and I were shoe shopping for Cribs' wedding last week - our mission: black strappy heels.
Our find:
We tried to talk Cribs into letting us get them - gold is one of her accent colors after all...
But - my birthday is coming up and I would love someone forever if they bought these for me!
three
glees
Glinda is obsessed with Glee. I had never seen it, but she needed someone to talk about it with so she gave me the first season to watch on DVD so I could get caught up.
Why have I not been watching this show? It is FABULOUS!
four
progress
If you click on this picture and enlarge it you can see what we're growing in our garden.
Some of it is hard to see, but this morning we noticed that our sweet bell peppers are starting to sprout!! (We were a little worried because the seed packet said that we should start them inside - whoops.)
However, our summer squash is struggling - I'm hoping that it will come up soon!