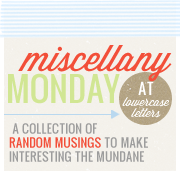 one.
I did it! I got new running shoes this weekend!

I woke up Sunday morning and looked at the ads before deciding to head to Sports Authority. They had lots of shoes on sale, so I figured I would try on a few pair and make a decision. Wouldn't you know it - the ones I wanted were not on sale. But good running shoes are essential, so I sucked it up and headed to the counter to check out. Then one of the nice men at the store gave me a 25% off coupon. It was awesome!
sidenote: I LOVE Saucony running shoes! If you are a runner and haven't tried them - you should!
two.
I have been going back and forth on whether to sign up for the 5K or half marathon race on November 7. Two things happened this weekend that made me decide to go for the half. Wish me luck!
three.
It turns out that I work out at the same gym as one of my clients. On Friday, the two of us had to head down to Yuma for some meetings and on our way home we started talking about lifting weights. (This dude is HUGE!) I was telling him that I really would like to build up some upper-body strength to help me in boxing (my arms get a little fatigued if I throw a lot of punches), but I am intimidated by the weights at the gym. He told me that he would help me! I'm so excited! Lean muscle, here I come!
four.
My nephews have now been gone for five days and I'm DYING! I'm about to fly to North Dakota to get them!
Look how cute they are! I can't be expected to live without them for ten days!