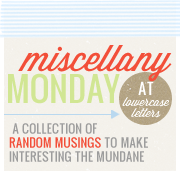 uno
I found a black widow in my house this weekend. I nearly had a heart attack, but I captured it in a jar, killed it with a dose of isopropyl alcohol, and saved it for Dirty to see. I DO. NOT. like spiders! Especially the most venomous spider in North America. It may be time to call the exterminator.
dos
I can't believe that it will be September this week. Where does the time go? I keep reading on lots of blogs that people are ready for fall. I am ready for the weather to get a little cooler and the election season to be over.
tres
We're heading up north this weekend to our family ranch. I can't wait! Rumor has it that all of the moisture we've had this summer has turned everything green and beautiful! I'll make sure and take lots of pictures!
A before picture. We'll see if the after looks different.

cuatro
On Saturday afternoon, I attended Zumba with Match, and on my way home I stopped by H&M's house to pick up some eggs and visit. About an hour and a half into visiting with M and her sister, I was thinking to myself, I need to get home - I have a million things to do. Then it occurred to me that I am extremely lucky to have the ability to sit down and visit with 3 of my 4 grandparents. It was a nice revelation.